Skip to Content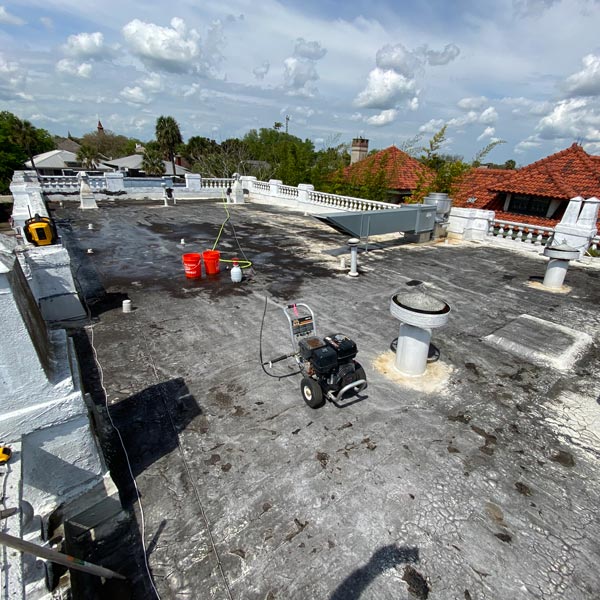 Flat Roofs and Coatings in St. Augustine, FL
Hester's Roofing & Coating installs flat roofs and coatings in St. Augustine, FL. Protecting your roof is an essential aspect of maintaining your property. Our professional coating services cover multiple types of flat roofs and protect your roof from rain, intense sun, wind, and harsh weather. Extend the lifespan of your roofing system and avoid accruing roof damage from cracks, gaps, and leaks. Your roof should be able to withstand extreme heat, rain, and even hurricanes. Professional roof coatings defend against moisture, boost energy efficiency, and reduce repairs. Our roofing contractors will help you find the best flat roofing or coating to fit your budget.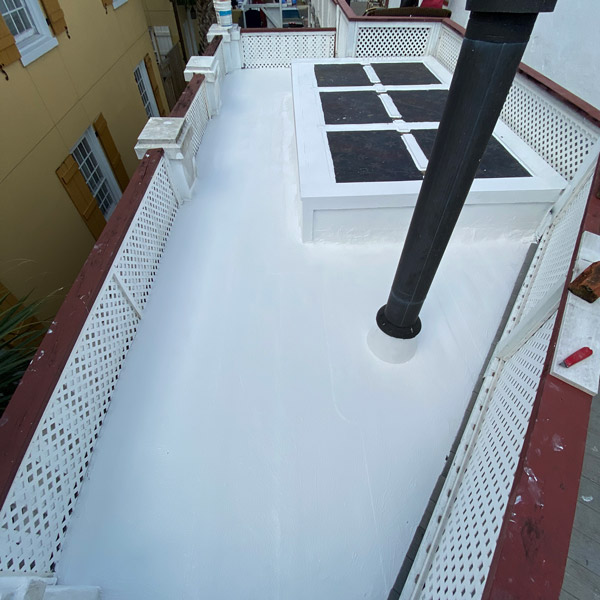 Premium Silicone Roof Coatings
Our silicone roof coatings are commonly used on flat or low-slope roofs to correct issues and extend the lifespan of the roofing system by 20+ years. This layer of protection guards the existing roof from the outside elements. Silicone roof coatings also boost energy efficiency by keeping the building cooler during the hotter months. This high-end coating material reduces roof repairs and prevents damage by protecting against wear and tear. Let our experienced professionals apply a quality coating to your roof to extend the lifespan of your home and protect against various outdoor elements, including:
Hail
Leaks
Rain
Rust
UV rays
Water damage
Wind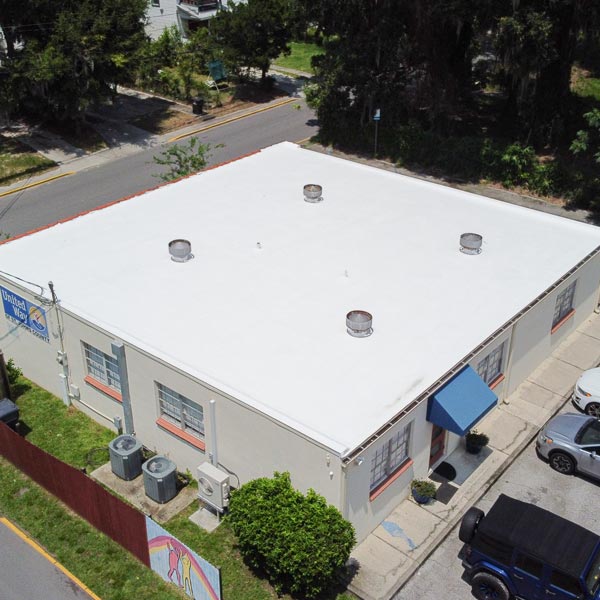 Quality Flat Roof Installation
Low-slope and flat roof installation is an asset in FL weather. It also provides useful accommodation for HVAC systems and more. Our most common material for flat roof installation is torch down. Made from modified bitumen asphalt, torch down is a tried-and-true roofing material that offers added strength and security compared to other methods. Our flat roofs are as durable and seamless as possible, installed with a protective barrier to protect against the elements. Flat roofs are convenient and stylish. Our technicians offer properly installed seamless roofs without the risks of leaks and pooling. Contact our professional roofing contractors to install a durable and reliable flat roof.